To book a volunteering trip please complete the Application Form and email to us with receipt of prove of payment of the deposit of €170.
The deposit is non-refundable and covers the project donation. Payments can be made by cheque (Only DK residences) made payable to "Reach out for a Child", by PAYPAL or bank transfer.
You will receive a receipt for your deposit and an invoice for the remaining payment, which must be paid at least 2 months before the proposed date of departure. You will also receive further information about the trip.
Please read our Terms and Conditions. before booking. It is also essential that you book your own flight and get a travel insurance, visa for Ghana, yellow fever certificate and malaria prophylactics before travelling to Ghana. You should also visit your doctor for up-to-date information on inoculations for Ghana.
For further information please read the travel tips below.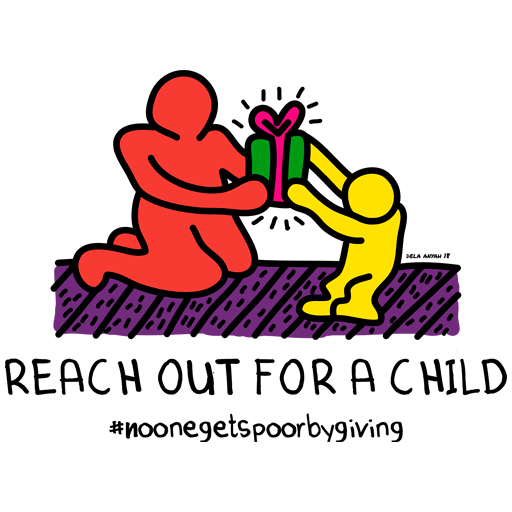 Travel Tips to Ghana
Passport: Entry to Ghana maybe refused if there is only six months left on your passport before it expires.
Visa: a visa must be obtained before travelling to Ghana. The visa can be obtained from the Ghana Embassy in Copenhagen (www.ghanaembassy.dk ) Please download the form from their website.
Yellow Fever Vaccination Certificate: You must show this certificate to enter Ghana.The yellow fever immunisation takes effect 10 days after the injection and lasts for 10 years. Contact your doctor for more information. ith Lariam, Malarone, or doxycycline is recommended for all areas of Ghana. Insect repellents should be used to reduce mosquito bites.
Other vaccinations: You should visit a travel clinic at least 8 weeks before your departure.
What to take:
Guide to Ghana (www.bradtguides.com)
Money belt (cotton), Sun hat/sun glasses, Sheet sleeping bag, Mosquito net,
Water bottle, Binoculars/Camera, Shortwave radio or MP3 player (batteries),
Torch with spare batteries, Towel or sheet towel, as it is easier to wash and dry
Books,
Toiletries – soap, shampoo, conditioner, tooth brush, toothpaste, deodorant, razor, shaving foam, body lotion (soap, toothpaste and body lotion are easily replaced in Ghana) Toilet roll
Women should take sanitary towels, tampons, panty liners etc
If you wear contact lenses you should take all the solutions you require and also take spare glasses
If you wear glasses then tinted lenses are more comfortable
For Clothing Cotton is recommended
Sandals, Training shoes or light walking boots, flip-flops (good for the shower)
Medical Kit – plasters, bandage, adhesive tape, scissors, pocket knife, tweezers, thermometer, tincture of iodine (cleaning wounds), sun block, paracetamol or aspirin, condoms, oral rehydration salts, insect repellent, women prone to thrush should take vaginal cream or tablets for yeast infections. The project guide will have a full medical kit.
Etiquette in Ghana: Ghanaians greet, shake hands, pass something and eat all with their right hand. It is considered rude if you use your left hand. As a tourist you will easily be forgiven but it would be polite to use your right hand.